Practical Information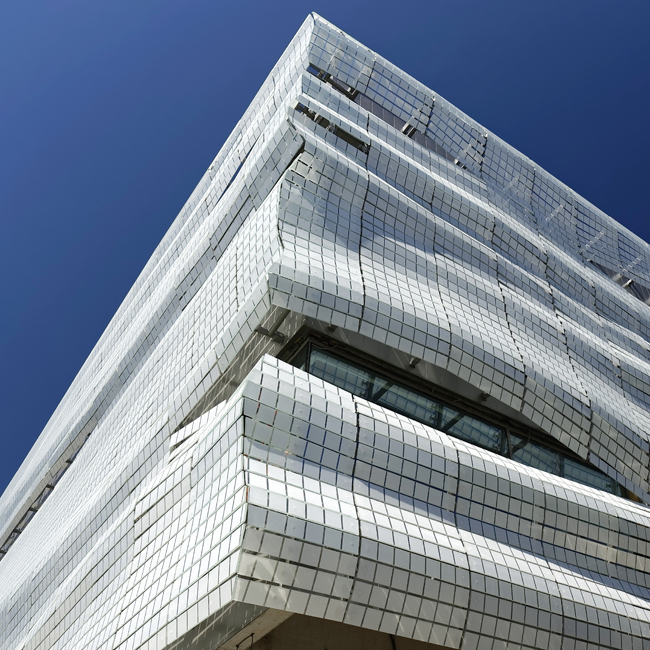 Opening time
Open every day
Until 1 November 2020 : 10 am > 7 pm
Open every day EXCEPT TUESDAYS
2 Nov. 2020 to 31 March 2021 : 10 am > 6 pm
Closed on 25 December and 1 January
Last entry one hour before the closing time
Prices
Visit to the Musée de la Romanité
Permanent displays
Entry: 8€
Reduced rate (conditions apply) : 6€
7-17-years olds : 3€
Free for children less than 7
Family pass: 19€
(2 adults and 2 children 7-17 years olds) 
Single ticket – Valid for the whole day
Guided visit
Entry to the museum included
Full rate: €12
Reduced rate: €9
7-17 year-olds: €6
Price of the visit for persons with free entry: €3
Family pass: €30  
(2 adults and 2 children 7-17 years old)
Free for children less than 7
Dates of guided visits: 
Every day 4 guided tours in small groups of 15 people maximum are offered in French
Immerse yourself in Antiquity and discover the museum's collections in small groups through 6 exciting themes intended for all audiences.
Pass Musée
Pass 'Romanité'
1 entry to the Musée de la Romanité + Arena + Maison Carrée + Tour Magne 
Full rate : 17€
Reduced rate: 13€
7-17 year-olds: 11€
Family pass: 54€
(2 adults and 2 children 7-17 years olds)

Tickets are valid for 3 days from the date of purchase.
ABONNEMENT MUSÉES DE NÎMES
Unlimited entry Museum of Romanity + Square of Art Museum + Museum of Fine Arts + Museum of Natural History + Museum of Old Nîmes + Museum of Taurine Cultures
Full rate : 40€
Nominative card valid for 1 year from the date of purchase
NÎMES – PONT DU GARD / ROMANITÉ TOUR
1 entry per site: Musée de la Romanité + Arènes + Maison Carrée + Tour Magne + Pont du Gard (no guides tours)
Full rate : 24€
Tickets are valid for 3 days from the date of purchase
Pass 'Musées de Nîmes'
1 entry to the Musée de la Romanité + Carré d'Art Musée + Musée des Beaux-Arts + Musée d'Histoire naturelle + Musée du Vieux Nîmes + Musée des Cultures Taurines.
Full rate : 17€
Tickets are valid for 3 days from the date of purchase
Tickets are available at the Museum ticket office and at partner sites.
Nimes museum pass available exclusively at the Musée de la Romanité
NÎMES-CITY PASS: the Musée de la Romanité y is a member of the Nîmes-City Pass ticket
Tickets on sale at the Nîmes Tourist Office, on the nimes-tourisme.com website and at Pont du Gard
The museum pass
An unlimited historical experience for a whole year!
Unlimited free access for 1 year
(from the date of issue)
to permanent and temporary exhibitions
Fast track entry
(without going to the ticket counter)
Reduced prices for guided visits
5% reduction on all purchase in the boutique-bookshops.
A Pass to suit you :
Jupiter Pass: 30 €

Annual pass for one person.

Vénus Pass: 50 €

Annual pass for you and the person of your choice, who benefits from the same advantages.
You can book your Pass online.
It will be issued at the ticket points.
Would you like to give someone a Pass?
It's a good present !
Visioguide – 5 languages

French – English – German – Italian – Spanish
Price: 2 €

Available at the museum reception (subject to availability)

Group rates

See the section 'You are a group' 
Prices conditions
Reduced rate
Students 
Jobseekers
Groups of 20 or more
Free for everybody
The first Sunday of the month
from September to June
For the Heritage Days weekend
Free entry
Children less than 7 (NOTE: free for independent visits and guided visits)
Persons on welfare 
Disabled persons + 1 accompanying person (+free audioguide as a support for accessibility)
National lecturers or national, regional and local guide-interpreters or auxiliaries, curators
ICOM (International Council of Museums) 
Ministry of Culture card
Journalists (Pre-reservation period of a minimum of 7 days arranged with the communication department)  

Access
Musée de la Romanité
16 Boulevard des Arènes
30000 Nîmes
• By car:
autoroute A9 or A54  exit Nîmes centre, follow 'centre-ville'.
Parking: Park and ride from A54 (Caissargues) and then the Trambus, or parking in the city at 'Parking Arènes'

• Trambus : Line 1 –Arènes stop (12 minutes from the A54 park and ride facility)
• Train : TGV station 5 minutes on foot
• Air :  Nîmes- Garons Airport
Visit information and advice
Estimated duration of the visit: one and a half hours
No animals (except for guide dogs)
Pushchairs welcome
Lifts
WC: toilets are available within the museum areas and are accessible for people with limited mobility.
Cloakroom: maximum size: cabin baggage
Photographs without flash are allowed
Accessibility
The Musée de la Romanité is particularly attentive to the well-being of disabled persons who wish to visit the museum.
Entry and guided visit are free of charge with one accompanying person (guide dogs accepted)
The museum is 100% accessible, both inside and outside, in the garden and on the rooftop terrace.
Toilets and lifts are accessible to persons with limited mobility.