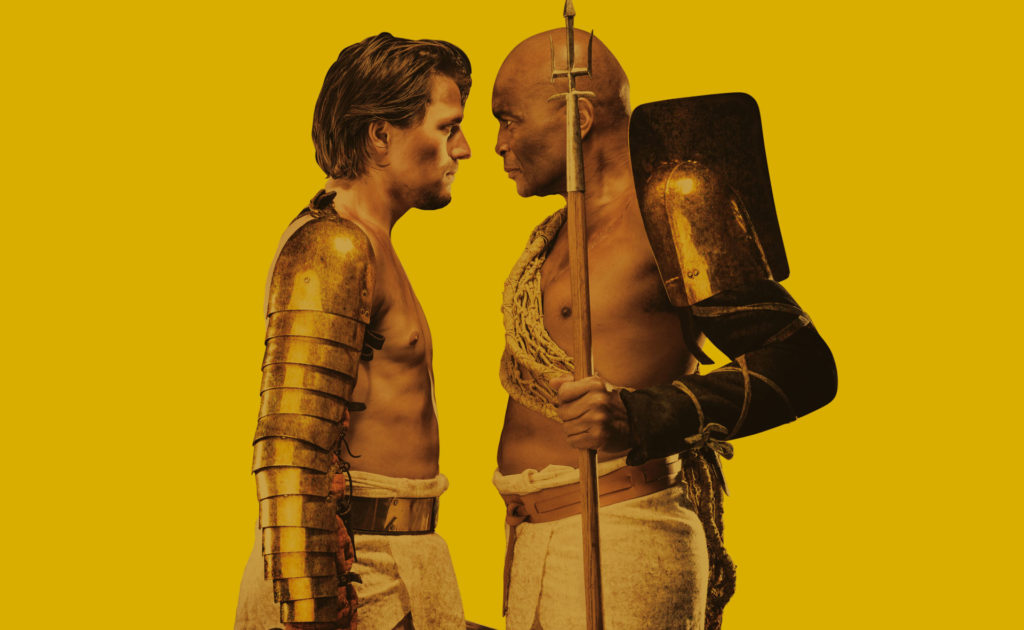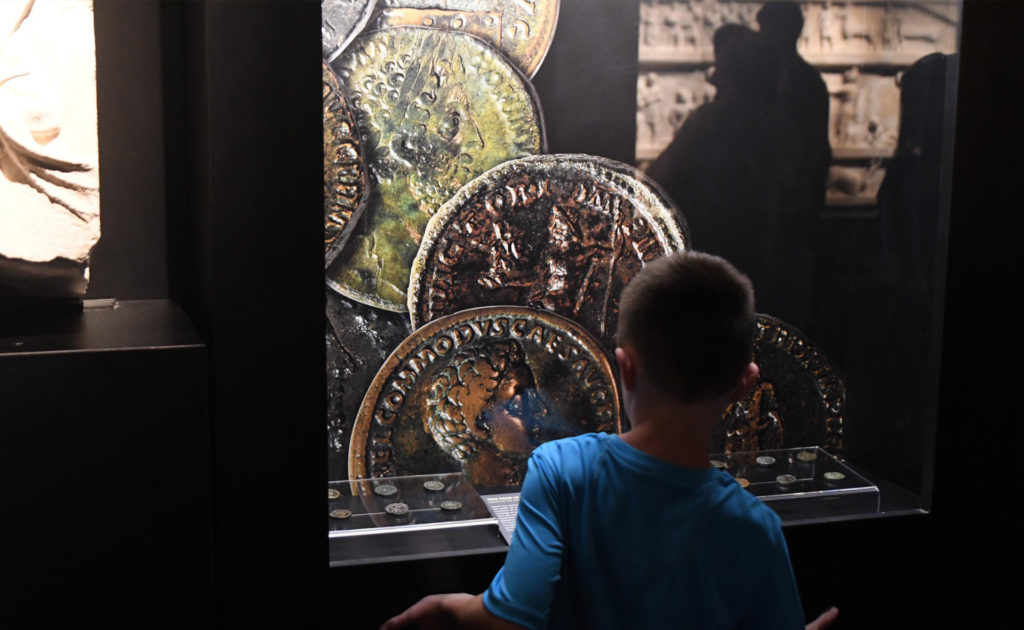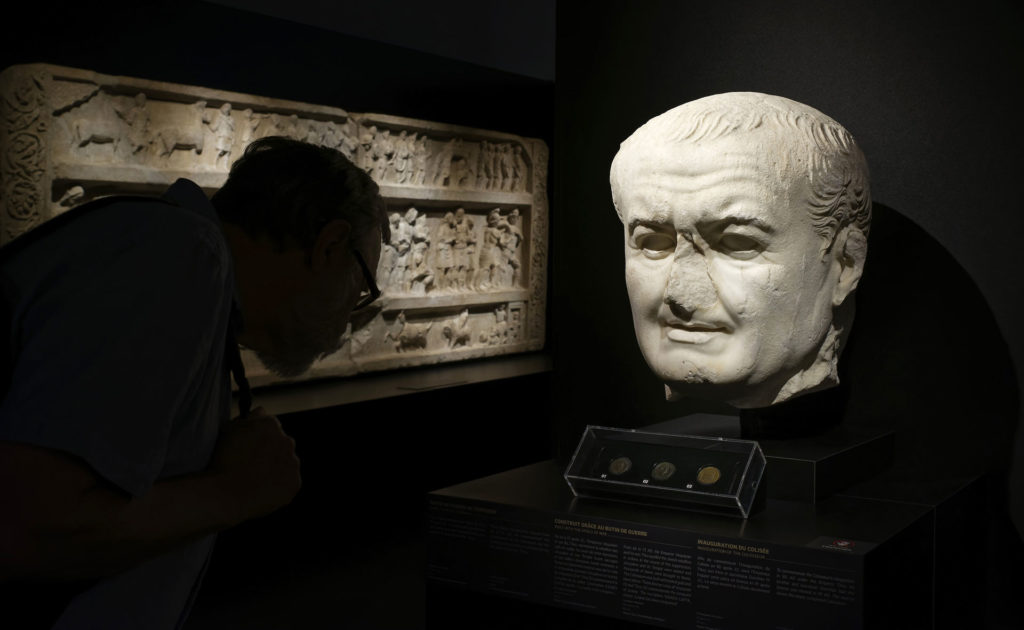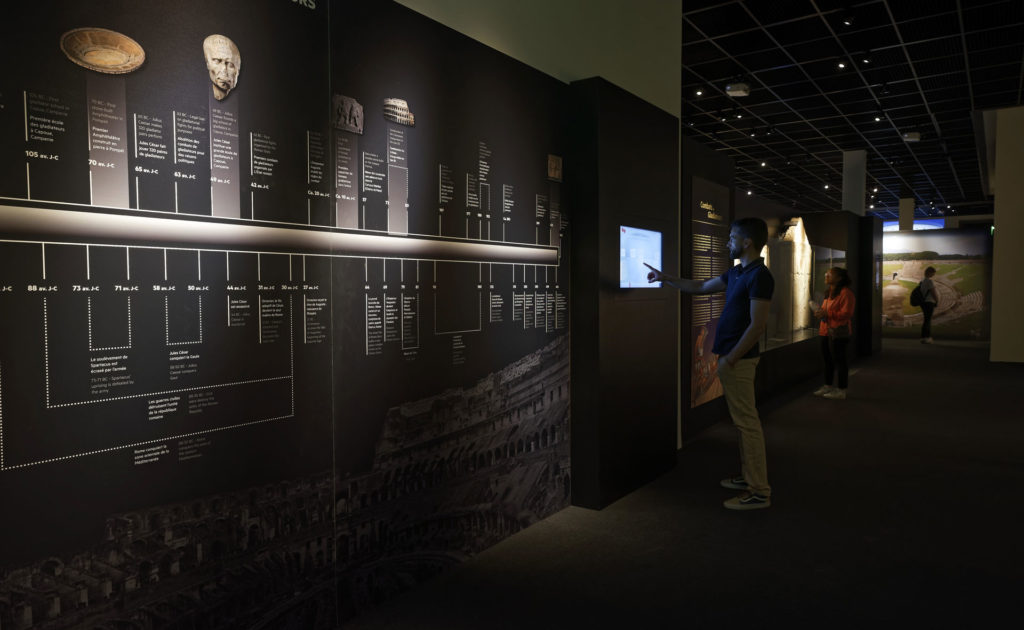 exhibition finished
Gladiators: Heroes of the Coliseum
Focus on games in the arena for this first temporary exhibition. Learn (almost) everything about the lives of gladiators!
Values first and foremost!
We know them from films, cartoons and books—gladiators are fascinating.  But is the image of barbarians who just lived to fight, who did not have another choice and many of whom suffered quick, cruel deaths in Roman amphitheatres a true reflection of reality?
The exhibition invites you to see behind the scenes and discover a multifaceted phenomenon that incarnated essential values: courage, sacrifice and combativeness.
Discover the history of gladiator combats and hunts in the arenas. Share the everyday life of these tremendous athletes and see the equipment they used: helmets and armour. Learn about the details of the food they ate, how they trained and even the surgical instruments designed to treat their wounds.
The ingenious construction of the Coliseum in Rome will soon have no secrets for you! See the magnificent building as it was in Roman times—the largest Roman amphitheatre ever built. The basement equipped with ingenious systems, cages, lifts and tunnels to take men and animals into the arena and handle the exceptional production of the events held.
Finally, go for the fantastic adventure of a day in the arena and experience the exciting moments of a gladiator ready to fight to gain freedom, fame and sometimes fortune! 
The Musée de la Romanité is the last stop this for travelling exhibition after a world tour covering northern Europe, the United States and Australia—thus providing the last opportunity to see it.
This spectacular exhibition curated by Dr Rossella Rea, curator of the Coliseum in Rome, shows pieces from a dozen Italian museums, including vestiges of Pompeii from the National Archaeological Museum in Naples.
A major visit to the exciting world of gladiator combats awaits you.

To go further
The Arena in Nîmes was also used for combats between gladiators, as is shown by the bas-relief on a parapet in the amphitheatre and the funerary stelae of gladiators found in the area.
See the exhibition in pictures.