The archaeological garden
Take a breath of time,
Take time in a garden that is both a green space in the heart of the town and an arboretum tracing the past of Nîmes. The 3,500 square metres of greenery display a broad range of the flora here, as it arrived in a succession of periods.
Cross the museum via its inside street, go beneath the remains of the propylon from the sanctuary at the Fountain (in Les Jardins de la Fontaine), following the route of the ancient ramparts to reach the garden.
The foundations of the ramparts (a wall with a tower) are shown and incorporated in the layout of this archaeological garden opening on to the town, linked with neighbouring streets and squares.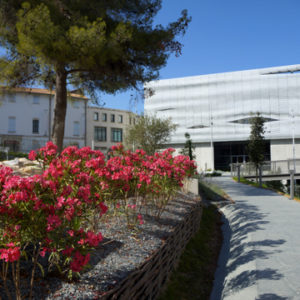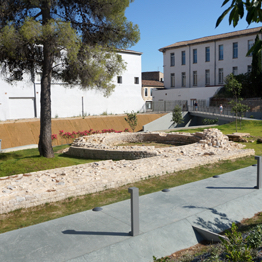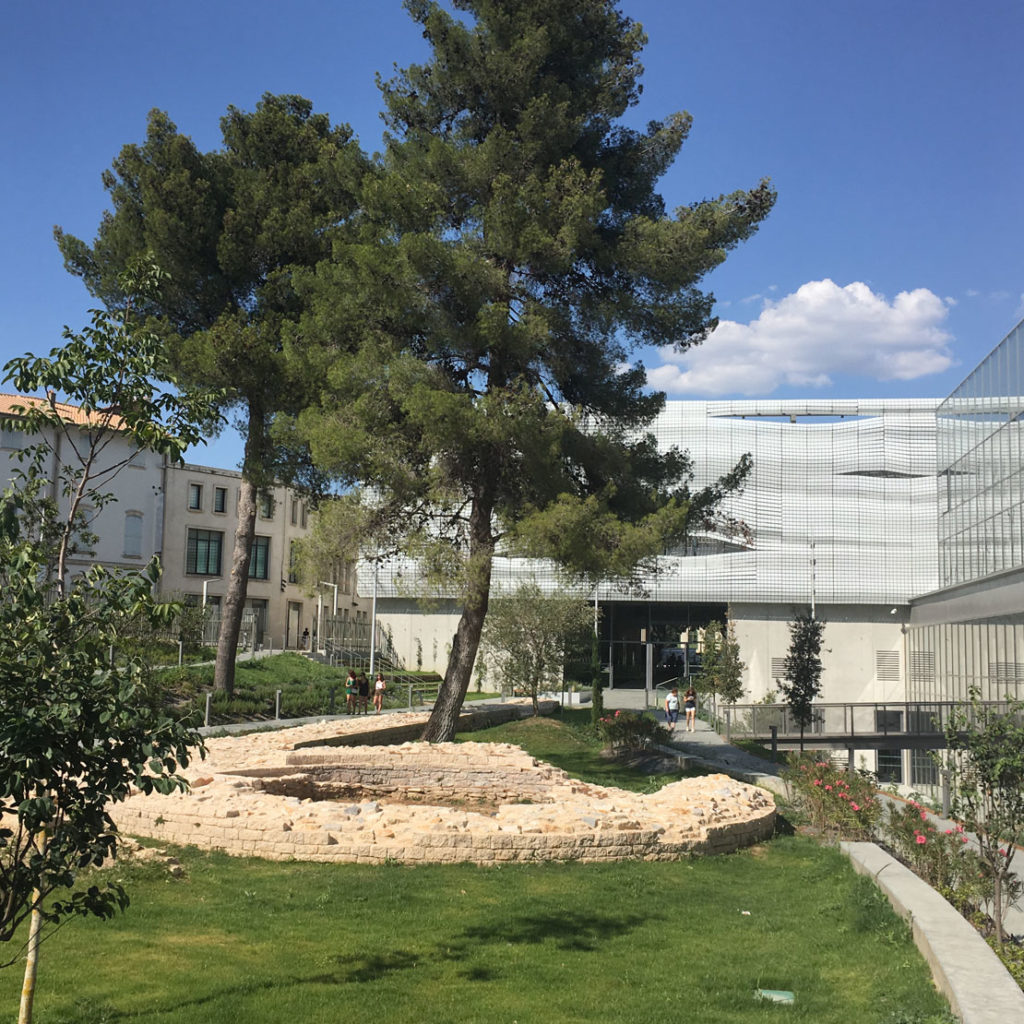 The garden is laid out in three levels corresponding to the major historical periods shown in the museum. For each period, the trees, bushes and hardy plants have been chosen according to the period during which they were introduced—as a result of trade, influences or occupation. See how the landscape was modelled to gradually become the 'plant landscape' that we know today.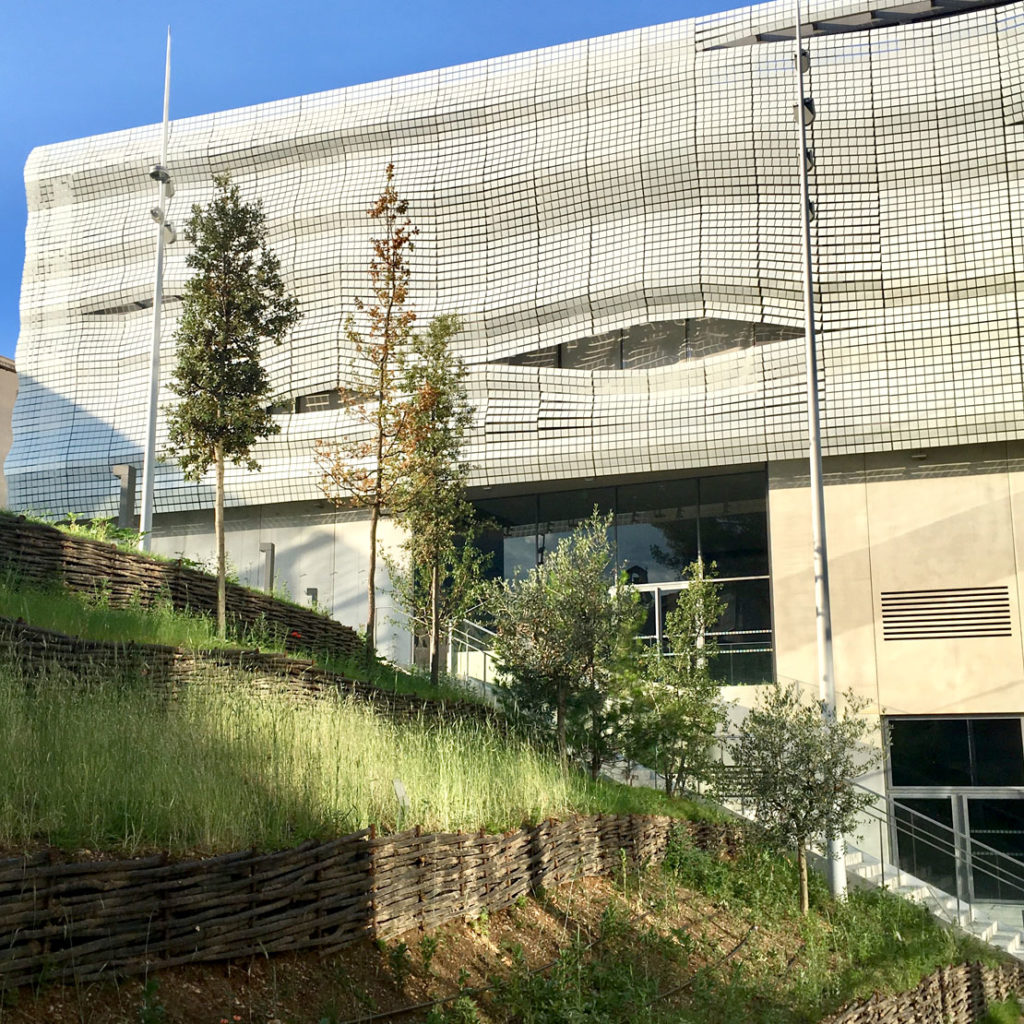 Pre-Roman period
(7th century to the end of 2nd century BC)
The development of sea trade during the Iron Age made it possible to discover new plants. Gaul adopted mixed farming and 'Mediterranean agriculture' developed in the region. Annuals were grown: cereals, leguminous plants sometimes vines.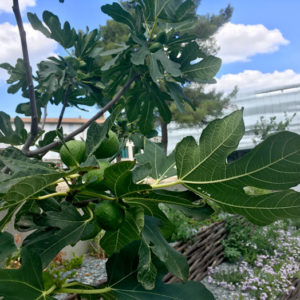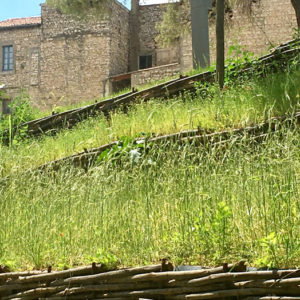 Roman period
(Ist century BC to 5th century AD)
In Antiquity, the Romans were keen users of spices and herbs and had excellent knowledge of medicinal plants. They introduced new species in Gaul when they arrived. Acanthus, cypress, bay, box and rosemary dominated their range of plants.
Evergreen species were particularly sought-after so that gardens could remain balanced in both winter and summer. Each plant had a strong symbolic power over and above its medicinal or food use.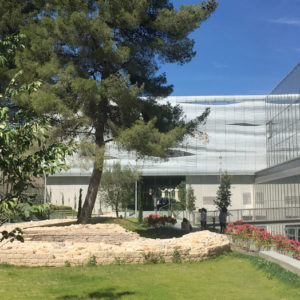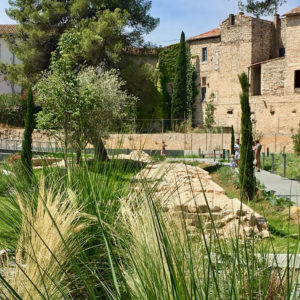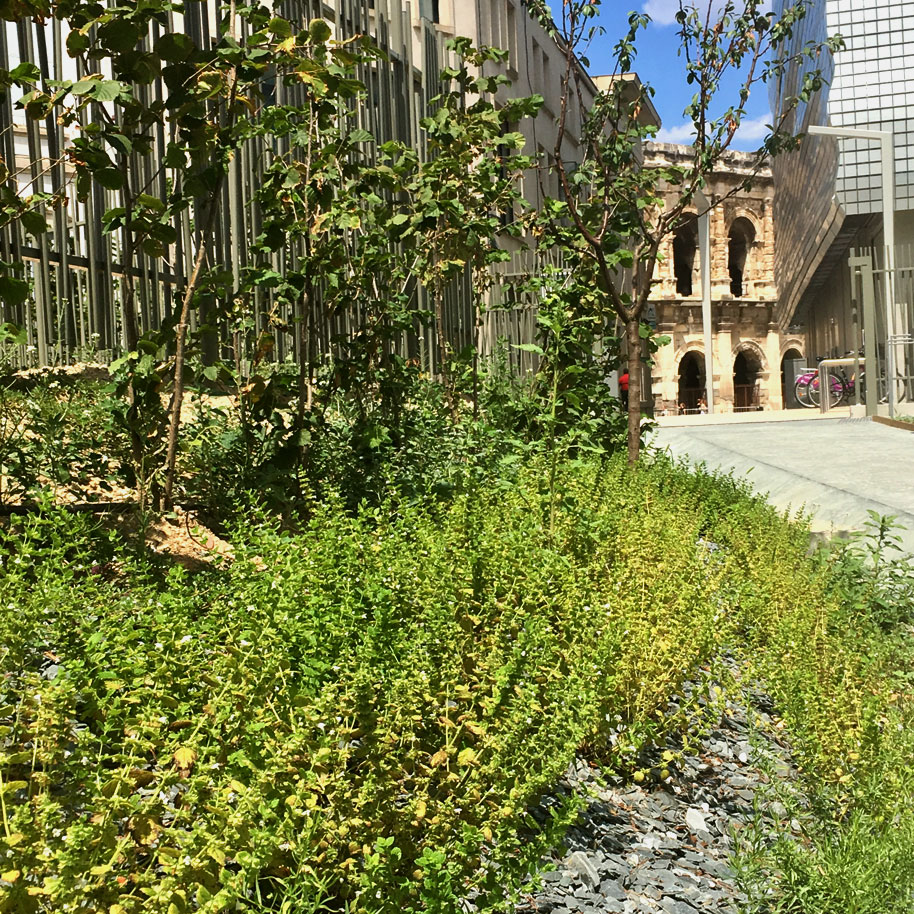 Post-Roman period and its legacy
(6th to 15th century AD)
After the fall of the Western Roman Empire in 476, the culinary, medicinal and botanical heritage resisted invasions and migrations (from the 4th to the 6th century). Late Antiquity and the High Middle Ages conserved whole sectors of Latin culture, including the Latin language—passed on by the monasteries.
The contribution of Arab civilisation in science, and especially in botany and the pharmacopoeia and translation of Ancient Greek scientific works ensured what was a renaissance. Finally, the permeability between Latin, Christian and Muslim culture culminated with the crusades from the 11th century onwards. In spite of the conflicts between political and religious models, they re-launched trade between Europe and the Middle East and the growing of new plant species.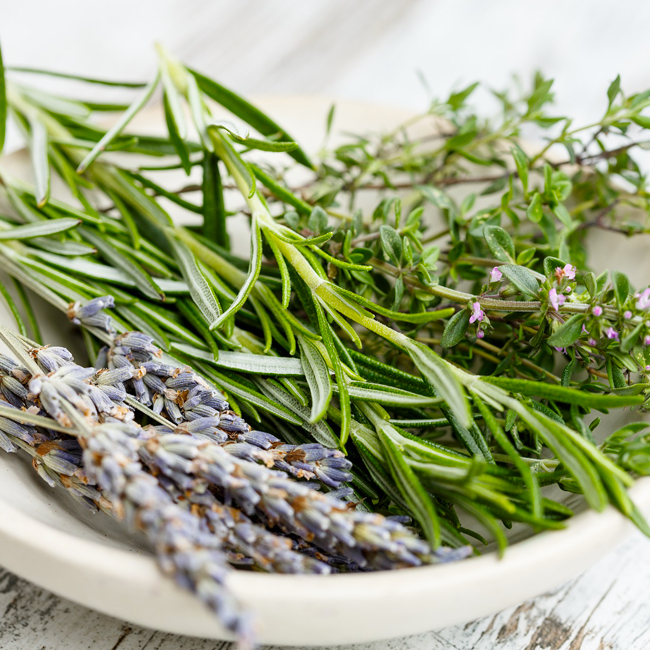 Did you know?
That although olive, fig and almond arrived in the pre-Roman period, the Romans planted lavender, thyme, garlic and chestnut, while in the Middle Ages the crusaders brought peach, tarragon, chives and plum…
Opening hours of the garden
Free entry
1 April to 4 November: 8 am to 8 pm
5 November to 31 March: 8 am to 7 pm