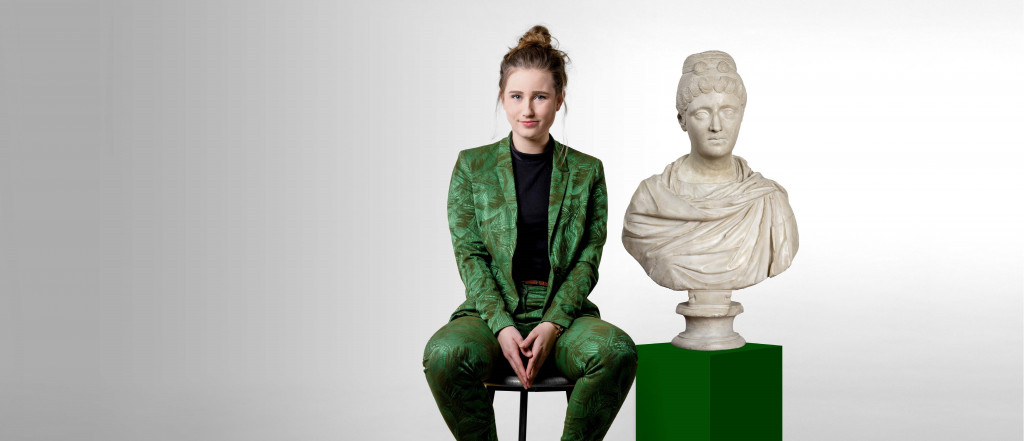 "PORTRAITS AND SECRETS OF ROMAN WOMEN"
From the 11 November 2021 to 8 March 2022
From the 11 November 2021 to 8 March 2022, the Musée de la Romanité will be hosting the exhibition "Portrait and Secrets of Roman Women", which was first presented at the Uffizi Galleries in Florence in winter 2020-2021.
Powerful. Determined. Controversial. Independent. Rebellious. And much more. With all their stories, their secrets, their struggle for civil, political and economic emancipation, Roman women of the first two centuries of the Roman Empire are the protagonists of this exhibition. Who are these women? What is their status? How have they redefined their roles in public life? In an attempt to answer these questions, the exhibition has put together over thirty works of art borrowed from three Florentine institutions: the Uffizzi Galleries, the National Archaeological Museum and the National Central Library
The exhibition is divided into three sections, following the lives of Roman women from different social backgrounds. Some 30 artworks are exhibited, including the magnificent busts of Agrippina the Younger, emperor Nero's famous mother and of Domitia Longina, emperor Domitian's wife. Besides the idealistic image of the "matron", depicted by the empresses and ladies of the imperial household as a model in terms of morals and style, the visitor's tour also presents the flip side, an alternative model of women with somewhat unconventional lives. Freedwomen or women from the imperial family who were discredited for attacking the dynasty they represented, show visitors a global vision of the role of women and their power during the imperial era. The last section highlights the significance of including empresses in imperial palace public communication, allowing them to take on a new, more visible role in society. They went on to inspire women of the upper class and allowed them to access roles in society, therefore introducing a progressive but very real revolution in the cities of the Empire.
Related to the exhibition: "Role(s) of women" How can the role of women in Antiquity shed light on today's society and the society of tomorrow?
The Musée de la Romanité is addressing a current social debate, offering an original perspective on this theme. The museum is a place where a whole variety of eras come together, and a place where discussion and diversity are encouraged, highlighting viewpoints that span several disciplines, including archaeology, philosophy, anthropology, theatre, rap, sociology, etc.