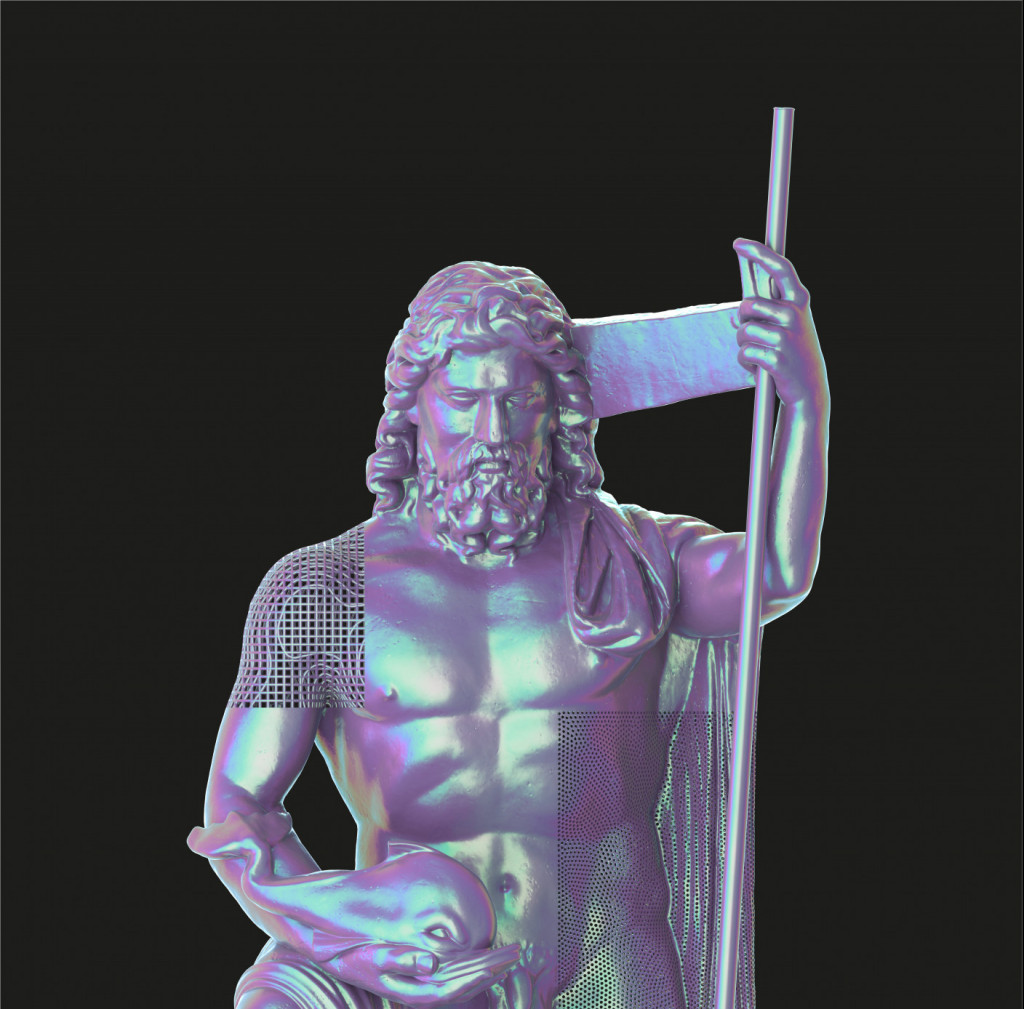 "Mémoire Vive". Oliver Laric
from april 21 to décember 31 – 2023
Contemporary exhibition at the Musée de la Romanité
For the first time since it opened in June 2018, the Musée de la Romanité will be exploring the links between classical antiquity and the modern world to showcase its archaeological collections while adopting a contemporary, artistic approach that harnesses digital technology.
In 1993, the Carré d'Art was opened in the city of Nîmes. Over the past three decades, the work of dozens of artists creating contemporary pieces has been displayed in a number of public exhibitions. Some of these works have come to form the permanent collection in the museum. This contemporary art museum in Nîmes became a creative hub of its time.
Twenty-five years later, the Musée de la Romanité archaeological museum was opened in Nîmes. with a mission to highlight the city's classical heritage and present the wealth of archaeological activity in the area.
You might think that these two institutions are pretty far removed from each other, with one focusing on art being created today and the other looking back to examine and understand the distant past. But this fails to take account of the fascination for Greco-Roman antiquity that is still felt by today's artists. The lessons of past masters are being endlessly rediscovered, taught and reinterpreted up to the present day from the Carolingian Renaissance to the neo-classicism of the 19th century.
With this in mind, inviting artist Oliver Laric to the Musée de la Romanité makes total sense. By taking a "carte blanche" approach to the museum's collection, he demonstrates that these works are more relevant than ever before. Not only can they inspire today's creators, but, in a world opened up by the digital revolution and use of the Internet, they can also find a new place, a new value and a new function.
Exhibition curator :
Nicolas de Larquier, Chief Curator at the Musée de la Romanité, Direction des Musées et du Patrimoine, Ville de Nîmes
Cécile Carrier, specialist in ancient Roman sculpture and iconography at the Musée de la Romanité
Exhibition produced in partnership with Alik Kadoum, Fedir Boitsov, Iustinian Funie, Chris Chappell and Samuel Poirier.