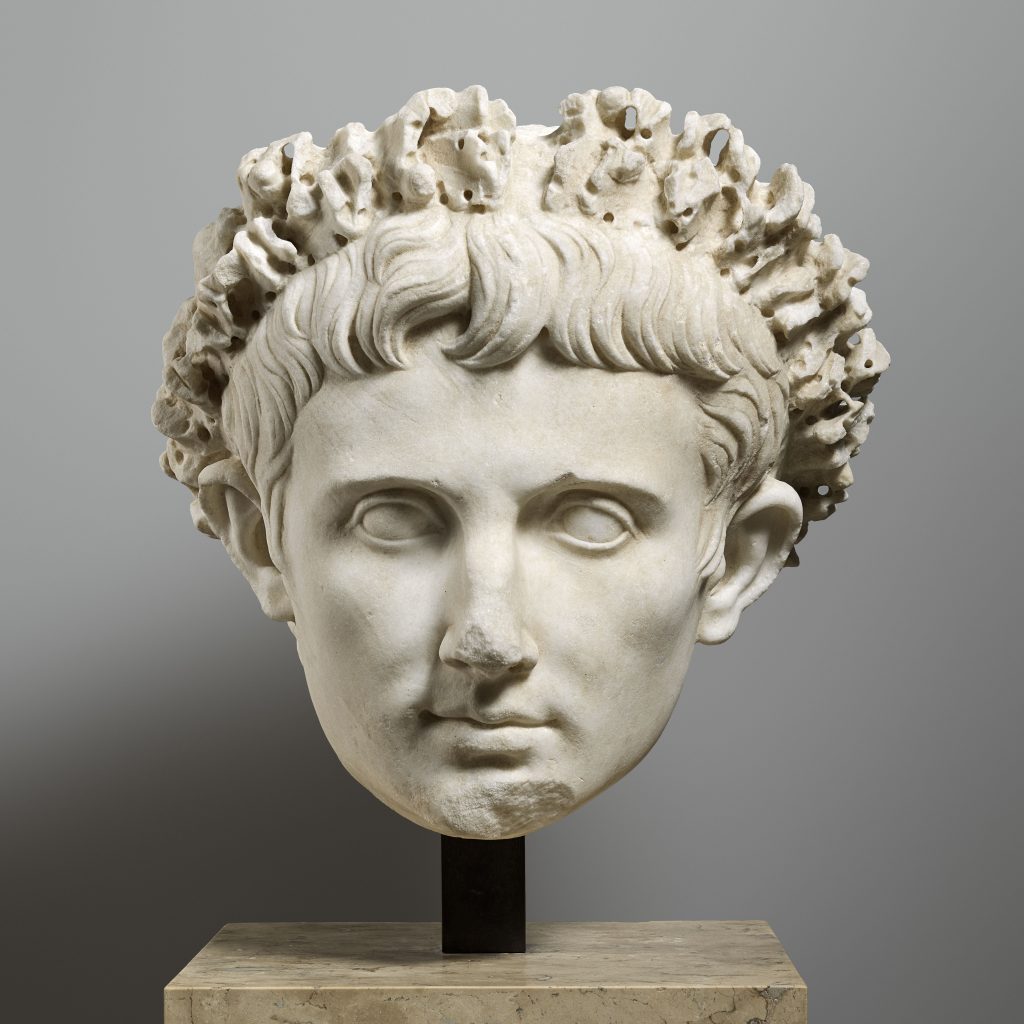 "The Roman emperor, a mortal among the gods" from the 13th May to 19th September 2021
This exhibition was created in partnership with the Musée du Louvre
In ancient Rome, politics and religion go hand-in-hand and the Emperor is the chosen person to act as an intermediary between the people and the gods. As public spokesperson, he was responsible for making sure the religious rites devoted to maintaining "pax deorum" (peace of the gods) were respected, in other words to ensure that the gods watched over the city, therefore helping its people prosper.
Augustus, the first Roman emperor partly based his power on religion: the honours bestowed upon him throughout his political career granted him an aura of divinity, and he was considered to be more powerful than the average citizen. In Nîmes, there are two dynastic religious buildings remaining from the period of his reign: the Maison Carée, and the Augusteum at Nîmes Fountain.
The exhibition is centred around these symbolic monuments and takes visitors on a tour of the religious and mythical references that define the Emperor's power and built up his image, which was then portrayed in various ways across the Empire: imperial portraits, personifications of imperial virtues, architecture and decoration of places of worship, etc. Visitors can also learn about the organisation and meaning behind the ceremonies and rites that took place to celebrate imperial power. 
149 artworks are exhibited, including 30 on loan from the Musée du Louvre. The majority of artworks belong to the Musée de la Romanité collections, and most of them have been restored especially for the occasion and have never been shown to the public before. Thanks to the digital devices available, visitors will be able to experience first-hand the apotheosis of Augustus, the sacrifice ritual, etc.
Come and find out more about this "imperial cult" associated with the Roman emperor, and his mysterious status of "mortal among the gods". 

Portrait de l' Empereur Auguste (27 av J.C.- 14 )
Paris, musée du Louvre
Photo © RMN-Grand Palais (musée du Louvre) / Tony Querrec
Exposition organisée avec la collaboration du musée du Louvre 

L'exposition a été labellisée d'intérêt national par le ministère de la Culture (direction générale des patrimoines). À ce titre, elle a bénéficié d'un soutien financier