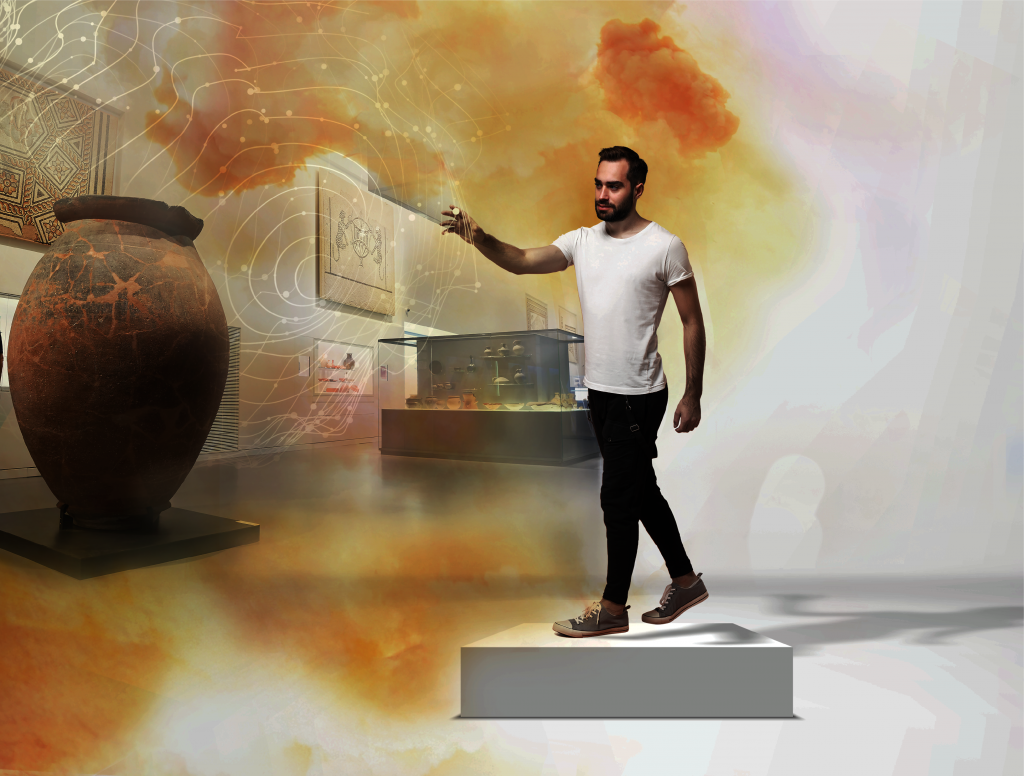 360° virtual tour: The Musée de la Romanité is coming to you!
You can now take a 360° virtual tour of the Musée de la Romanité, in partnership with Impakt 360, a digital start-up based in Nîmes and Montpellier, specialised in creating 360° immersive content. An exceptional experience up-close with the artworks and collections, to explore the museum in a whole different light… A real experience of a virtual museum!
In light of the decision to close the museums for a long period, we had to find a way to keep our collections alive, to allow access to the artworks, and to maintain a relationship with our visitors, with you. That is how we came to the obvious decision to create an interactive tour that combines creativity, education and science.
This virtual tour can be accessed directly from our website www.museedelaromanite.fr, to explore the museum through 6 different sections, including full panoramas, a closer look at some of the artworks, unique viewpoints from angles you are not used to seeing, and some never-before-seen commentaries from our guides.
Thanks to drone images, fly over the Maison de Gaihan to learn about how the Gauls lived, immerse yourself in the tradition of the severed heads, travel through an object from the museum to the place it was discovered (e.g., propylaea/Jardins de la Fontaine) to see it in its original context, etc.
There are so many possibilities, in just a few clicks you can personalise your tour, stop off where you want, go back or skip ahead to the artwork of your choice and access content that has been created especially for this tour: commentaries from our guides, behind-the-scenes of the museum (e.g., spectacular transport and installation efforts during renovation work) or aerial views of mosaics.
This tour is fun and educational, making it the perfect tool for children and schools. Teachers can use it in different ways, with the possibility to choose the sections that are best adapted to their lessons. Use the tour however you see fit: choose an adapted theme and duration to offer pupils a brand-new, dynamic perspective that is adapted to Roman culture.
This interactive tour is an innovative, digital tool for museums that can be used over the long-term as a great way for visitors who cannot necessarily get to the museum, to access culture. The next logical step for the museum.
See it for yourself now: LINK TO THE VIRTUAL TOUR