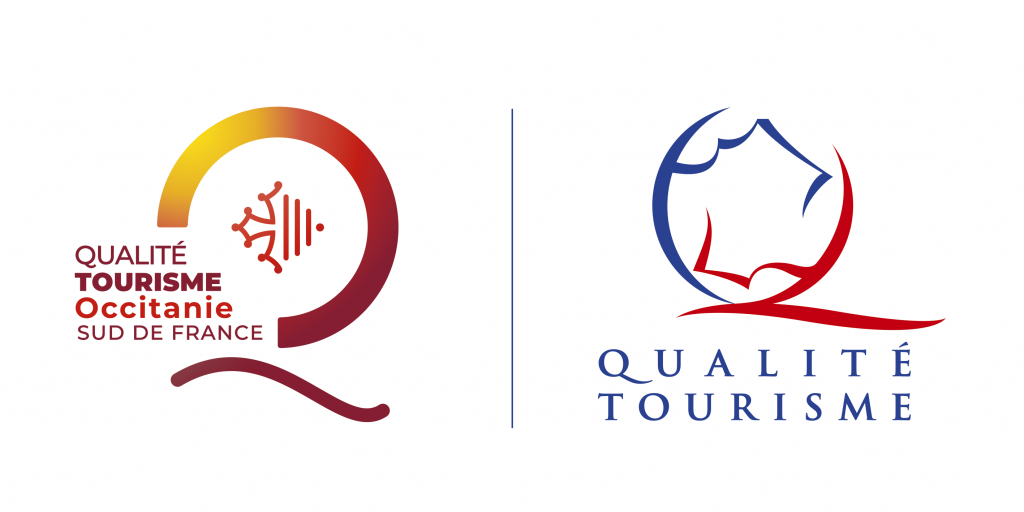 The Musée de la Romanité awarded the Qualité Tourisme* label
The procedure began in the spring and the Musée de la Romanité in Nîmes was finally awarded the "Qualité Tourisme" label in October 2020. This French national label is valid for 5 years and is awarded following an audit to check more than 350 specific criteria, which is then validated by a visit from a 'mystery shopper' and various tests are carried out remotely (requesting information and bookings by email, phone, etc.).
Candidates are required to get a score of 85% positive responses to various criteria to be awarded this prestigious label, the Musée de la Romanité got a score of over 90%! The particularly demanding audit required the museum to take into consideration the everyday tasks of the whole team, to guarantee top-quality welcome services, and special attention to each visitor to make sure their experience at the museum is an enjoyable one.
This certification is actually two labels rolled into one: "Qualité Tourisme Occitanie – Sud de France" and "Qualité Tourisme National", and thanks to this, the museum can now position itself among the most important cultural and tourist sites, on a regional and national level, thanks to the excellent quality of welcome services on offer.
Working towards the Tourisme & Handicap label
The Musée de la Romanité is on a roll and won't be stopping there, since it is now applying for the Tourisme & Handicap label. This initiative is a part of the plan for the City of Nîmes to obtain the 'Destination pour tous' label, which is awarded to destinations that demonstrate accessibility and overall top-quality welcome services, adapted for all.
The museum plans to join the town council in this effort to obtain the 'Tourisme & Handicap' label, for all 4 disabilities covered by the label (motor, visual, hearing and mental). This means the museum's ability to welcome anyone with a disability, in complete independence will be verified, to see whether the visitor tour and content is adapted, the staff are well-trained, and the tour signage is adapted to respect all necessary criteria.
*Qualite-tourisme.gouv.fr
The Qualité Tourisme™ label is the only French label awarded to professionals in the tourism industry for the quality of their welcome services and overall experience. As a measure of confidence, the services are regularly and unexpectedly inspected by external bodies. This label is therefore a way to be sure of your choice of tourism and cultural establishments, and to know that they offer top-quality services.
Whether they are well-known or more atypical destinations, big internationally-renowned groups or small independent establishments, they are all associated with the Qualité Tourisme™ label, to be sure that visitors are guaranteed an excellent welcome in France. There are currently 5,500 establishments in France bearing the Qualité Tourisme™ label.