The rooftop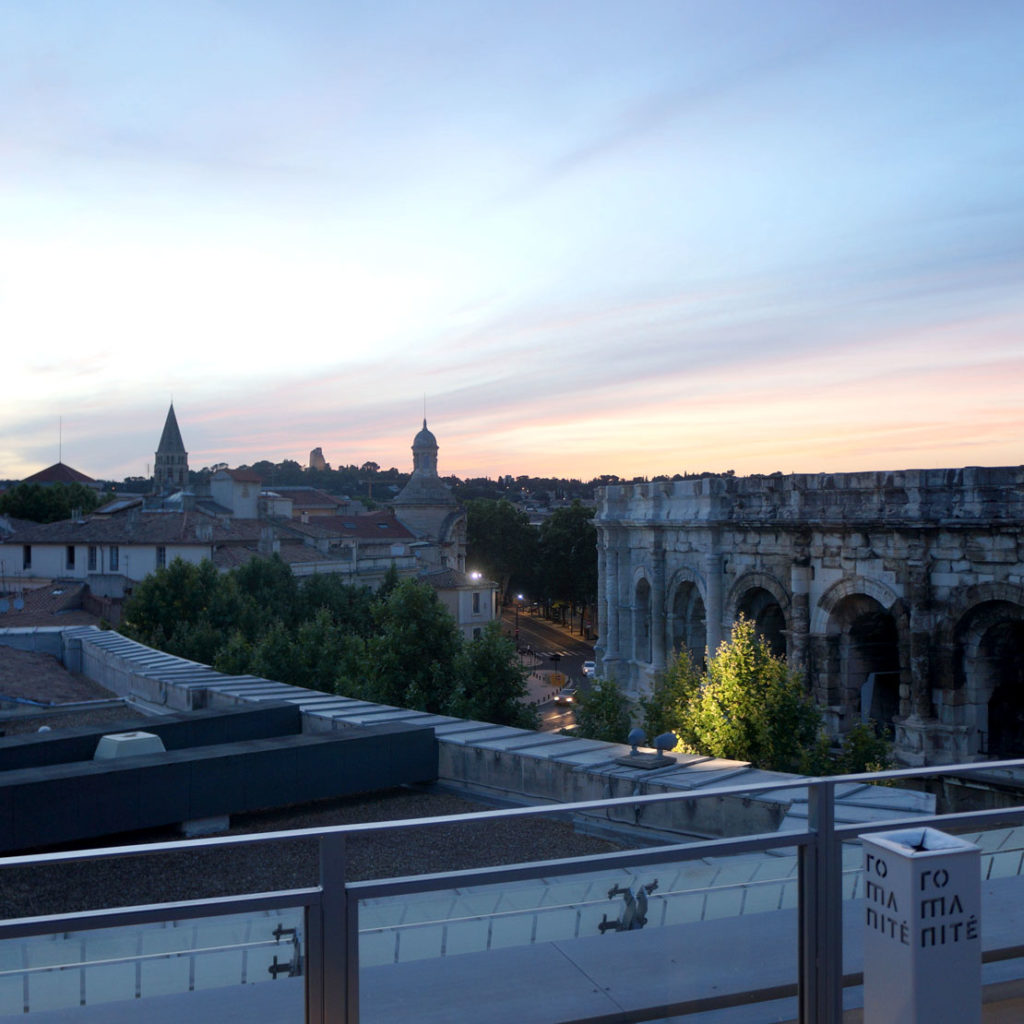 Up we go!
The roof terrace was designed as a fifth façade open to the sky. Alternating planted areas and wooden decking, the culminant point of the route marks the pattern of the visit by giving a 360° panoramic view of Nîmes.
A one and only view of the Arena in the foreground, then the rooftops and the Tour Magne on the horizon.
Access is separate from the visitors' route, with entry from the corridor on the Rue de la République side of the building.
Eglise Saint Paul
The church was built in the 19th century in the Romanesque/Byzantine style. Inside, the coloured frescoes in the choir are by Hippolyte Flandrin.
.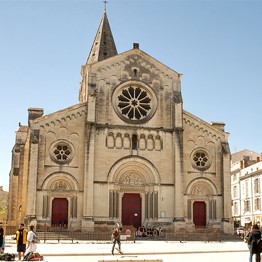 The Tour Magne
The Tour Magne was the tallest and most prestigious tower in the Roman walls. Visible from far off, it indicated the presence of the town and the imperial sanctuary at the spring at the foot of the hill.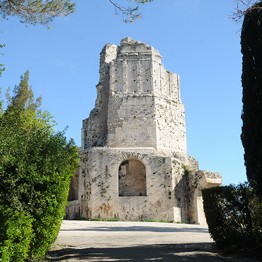 Lycée Alphonse Daudet
In turn inn, General Hospital, Palace of the Arts and school, Lycée Daudet is a building steeped in history whose traces are still visible in its architecture.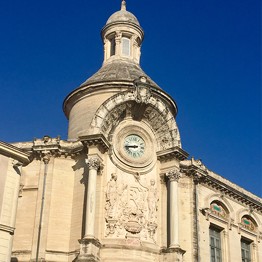 Saint Castor's Cathedral
Consecrated in 1096, the Cathedral of Notre-Dame and Saint Castor has been modified many times over the centuries. The upper frieze is considered to be a major example of Romanesque sculpture in the South of France and is shown in the Musée de la Romanité in an audio-visual display.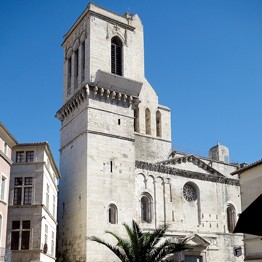 The Arena
The amphitheatre (or Arena) in Nîmes is the best conserved of the Roman world. It was used for wild animal hunts and gladiator combats from the end of the 1st century AD. Many events are held there now.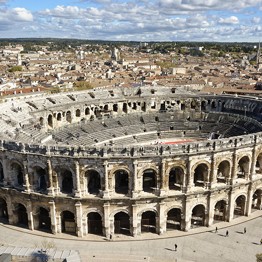 Eglise Saint-Baudile
Built from 1867 to 1877 according to the design of the Bordeaux architect Jean-Jules Mondet, the church is dedicated to Saint Baudile, a 3rd century Nîmes martyr.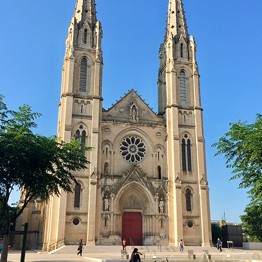 The Law Courts
Built in the second quarter of the 19th century by the architect Gaston Bourdon.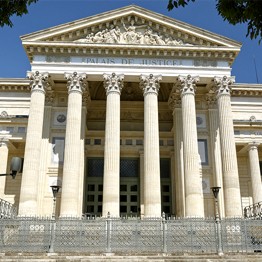 Eglise Sainte-Perpétue
et Sainte-Félicité de Nîmes
Built according to the design of the architect Léon Feuchères in 1852. Its tall steeple peaks at 70 metres above Esplanade Charles de Gaulle.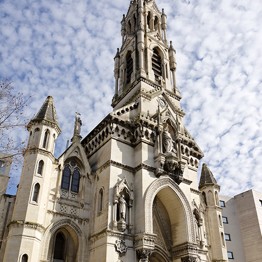 Prefecture
The construction was approved in 1853 by the Council of the Gard Department. The works were carried out from 1855 to 1857 under the supervision of the department architect Léon Feuchères.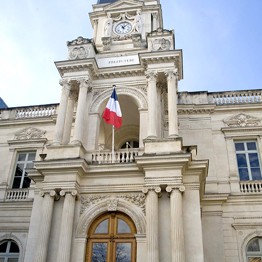 Musée des Beaux Arts
The Museum of Fine Arts, built in 1907 and then redeveloped and improved in 1987 by the architect Jean-Michel Wilmotte, exhibits 3,600 works. It has an excellent collection of 16th and 17th century Italian art and a fine set of 19th century French works.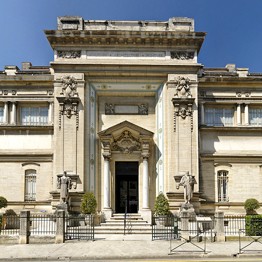 Temple de l'Oratoire
A Protestant church built in 1856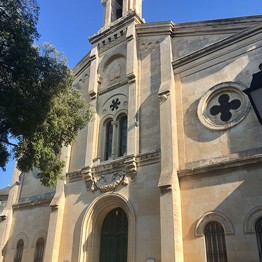 Horaires of the rooftop
Free entry
1 April to 4 November: 8 am to 6:30 pm
5 November to 31 March: 8 am to 5:30 pm